Writer in Residence: Carol E. Miller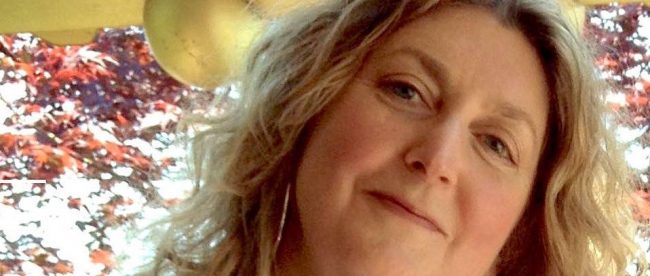 I met the amazing Carol E. Miller at a writer reading hosted by our mutual friend Vicki DeArmon of AllThingsBook, on a scorchingly hot day at Copperfield's Books in Sebastopol. Vicki had arranged an impressive lineup of readers for the event, each author accomplished and engaging in her genre, of which there were many. Despite the triple-digit heat, we read; we listened. We submerged into each diverse account and applauded. Then, afterward, readers and listeners stood among the folding chairs sharing conversation, and I was thrilled to speak with several of my fellow authors, including Carol. What a fantastic opportunity. I could tell her how gripping I'd found her reading, how full of original metaphor, how shocking that it wasn't fiction. A small-plane crash, which she'd survived with little external injury. A deep dive into the mysteries of mental health, after much suffering, and the secrets of the mind.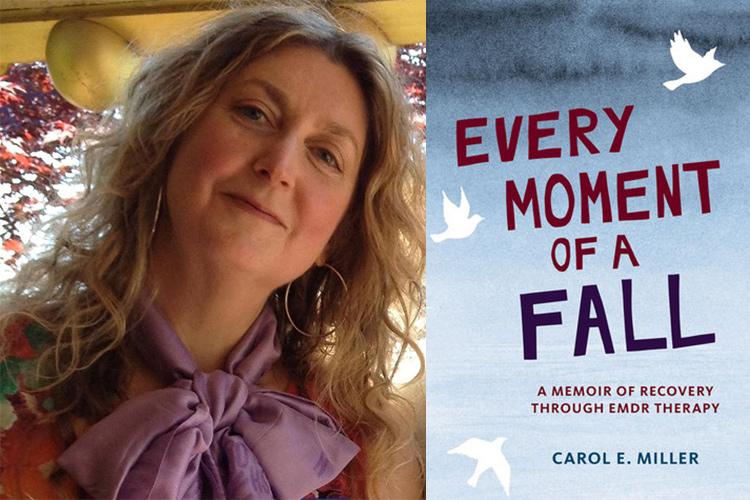 And it's a book that's impossible to put down, as I found out later when I had the chance to read it.
Carol and I met for coffee some weeks after the event. She'd read my novel Junction, Utah, and shared deep and writerly comments about it–even pointing out that the ending has a symmetry about it to match the book's theme that I hadn't recognized. For that reason and many others, I knew I was in the presence of a keen, sensitive reader. I in turn asked about her first book, Every Moment of a Fall: A Memoir of Recovery through EMDR Therapy (Schaffner Press, 2016) and the implications it suggested for her life: how had she managed to survive after surviving? How was she doing now? Had she ditched the guy in the book? What brought her to California? What would her next book be?
Carol graciously agreed to share some of her answers here, in today's Writer-in-Residence blog post. Have a look, for sure, read her memoir, and DON'T miss her August 3, 2017, live-taped Mental Illness Happy Hour podcast at http://mentalpod.com/archives/4590.
You'll be riveted. Naturally, though, I recommend reading her Writer-in-Residence answers first!
---
What are you writing now?
I'm working on a second memoir. It's very different from Every Moment of a Fall in a number of ways. That book is entirely my story, starting with the airplane crash I survived at age sixteen. It chronicles my 20-year struggle with PTSD, and the work I did to finally get myself out from under that trauma.
I'm a minor character in this new book, because I'm telling my mother's story (my perception of her story anyway) and piecing things together 10 years after her death. There's a big research component, which is fascinating. Her family took this years-long road trip from Maine to Nevada and back, stopping along the way to do farm work and odd jobs to feed themselves and earn money for gas. My grandparents weren't married at the time because my grandfather's wife had refused to grant him a divorce. So they drove across the country during the Depression to make that happen. My mother was born in Toledo, Ohio in 1933 as they were wending their way back to Maine.
As the book is currently structured, it begins with something gruesome that happened just a few days before she died—essentially a torture scene. She was all but dead from pancreatic cancer and allowed herself to be tortured by her physician husband, my stepfather. I was there and didn't stop it, because abuse had been thoroughly normalized in our family. I'm writing this book to try and understand how she went from a love child in a Model T to a dying woman for whom abuse was a matter of course.
What excites me about the project is that it's a kind of memoir-novel hybrid, a composite of what I witnessed and what I didn't—what I couldn't have. This poses a number of formal challenges that I'm finding really energizing. I'm a growth-moment junkie.
What are you reading now?
Homegoing, by Yaa Gyasi, which is teaching me so much about writing the family tree. And is just ridiculously well written.
You Don't Have to Say You Love Me, Sherman Alexie's memoir. He is one of my favorite living writers. My favorites all tend to start out as poets.
Kathryn Harrison's essay collection, True Crimes.
A fabulous book by Jo Robinson called Eating On the Wild Side, about the wild origins of the fruits and vegetables we cultivate.
Name three books that have inspired your life and work.
Hard question! Running in the Family, by Michael Ondaatje, introduced me to the lyrical memoir when I was in my 20s. I studied Alice Seybold's memoir Lucky carefully, absorbing it as a template/framework for my own story. Jo Anne Beard's The Boys of My Youth. And I can't leave out Elizabeth Bishop—I'll say Geography III. Her poetry is everything. It tells the truth.
Describe your writing practice.
I'm a freelance marketing writer, so even though I write all day long, I don't feel fed if I don't carve out time for my own projects. That has the best chance of happening if I start the day writing for myself instead of for clients. I try to stick to a schedule of a little meditating and as much writing as I can squeeze in first thing in the morning. [Editor's note: Do NOT miss reading about Carol's fascinating marketing work, here.]
Tell us about a place that's critical to your writing. (A place in which you write, a place from which you write, or both.)
I write about trauma. The places I go to are usually rooms or spaces that loom too large in my memory—that take up more emotional real estate than I'd like them to. Right now, I am doing a great deal of writing from my childhood bedroom, the site of years of sexual and emotional abuse.
I fantasize regularly about having my own little unglamorous cabin to retreat to and write. It's a one-room shack with a workable kitchen, a comfy bed and a desk under a window. It's surrounded by trees, with a patch of sun big enough to grow vegetables, and it's close enough to the ocean that the fog brings me the smell of it.
---
Carol E. Miller's memoir about the plane crash she survived at age sixteen, Every Moment of a Fall, is published by Schaffner Press. It is her first book of nonfiction. Her poetry has appeared in Partisan Review, Spoon River Poetry Review, Salamander, and other literary journals.
She holds a PhD in English and creative writing from the University of Wisconsin-Milwaukee, and taught writing and literature for a decade at the college level before working in academic administration. She launched her commercial copywriting business, Red Pentameter, in San Francisco in 2004, and now runs it from Sebastopol, in the Sonoma wine country. She blogs about family, trauma and healing at carol-e-miller.com.