Writer in Residence: Marlene Cullen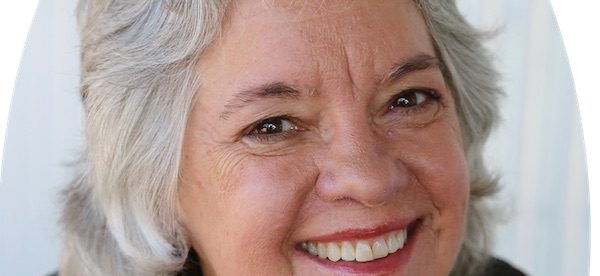 Meet Marlene Cullen, a long-time force for good in the writing scene north of San Francisco Bay. For eleven years, Marlene has been stewarding a monthly gathering in Petaluma called Writers Forum, where anyone can attend presentations on the "craft and business of writing." In 2017, the Forum moved to Copperfield's Books, which has been a huge success. Writers from around the North Bay have come to speak on everything from mapping out a novel's storyline to building a thriving self-publishing venture. Copperfield's sponsorship has made it possible for Marlene to offer the series free.
In 2018, Writers Forum will meet March through September at Copperfield's. Check it out at The Write Spot website to discover why it's so popular–"one of the best things about Petaluma."
Copperfield's Petaluma is also hosting Marlene's Jumpstart Writing Workshops (now with fellow writer and instructor Susan Bono of Tiny Lights: Journal of Personal Narrative fame and delightful author of the memoir What Have We Here). Marlene and Susan use creative prompts to inspire enthusiastic writers of all levels of experience. "Bring a notebook and a fast-moving pen," Marlene says. "We'll travel on a journey of exploration and deep writing through inspirational prompts."
Writers of all levels will find plenty of value in the workshops, thanks to the long and varied experience of the instructors.
Jumpstart now has a text, too, whether you show up for the workshops or not. Take a look at Marlene's recently published The Write Spot: Discoveries (M. Cullen Enterprises, 2017). An engaging aspect of Discoveries are the delightful and entertaining chapters by eleven writers who share compelling vignettes: DS Briggs, Karen Ely, Pam Hiller, Alex Inaudi, Lynn Levy, Cheryl Moore, Christine Renaudin, Su Shafer, Jo-Anne Rosen, and Susan and Marlene themselves. Get it at Vicki DeArmon's brilliant online store for women, All Things Book, at Copperfield's Petaluma, or through Amazon.
Marlene is passionate about the idea that "anyone can write." She encourages those without a writing budget to let her know; there might be financial assistance available to get a copy of her book. "Healing can happen through writing," she says. "If you need gentle encouragement, Discoveries might be right for you."
Marlene graciously agreed to respond to the five Writer in Residence questions. Her answers, below, are delightful.
What are you writing now?
I'm just about to write notes to put in Christmas cards. Do people still send out paper Christmas cards? We didn't receive many cards with notes this year. The letters from friends and family put me in a contemplative mood, remembering our history. But right now, right this minute, I'm answering the questions that Becca has put forth. I've been putting this off because I'm a perfectionist. I want my answers to be inspiring, to stand out, to be more than ordinary. But at some point, I'll hit the "send" button, hoping I'm satisfied with my answers. Acceptance is something I'm still learning—to accept what is and be happy with that. I'm a work in progress.
In addition, I'm editing and contributing writing to the next The Write Spot Anthology. The challenge is to share writing resources that are different from the first book in the series, The Write Spot to Jumpstart Your Writing: Discoveries.
What are you reading now?
Active Dreaming by Robert Moss. I just finished Angels in My Hair by Lorna Byrne, Did You Ever Have a Family by Bill Clegg, and Range of Motion by Elizabeth Berg. Next up: Lorna Byrne's A Message of Hope from the Angels and the soon-to-be-released Fast-Draft Your Memoir: Write Your Life Story in 45 Hours by Rachael Herron.
I'm usually reading three books at a time:  creative nonfiction, fiction, and some kind of "learning" or inspirational book.
Name three books that have inspired your life and work.
Only three? That will be hard.  A Tree Grows in Brooklyn is a powerful story that resonated deep within me. I understood Francie's desires and emotions. I admired her grit and determination. I loved her logic and her righteousness and her sense of not wanting to be ordinary.
If You Want To Write by Brenda Ueland, Write From the Heart by Hal Zina Bennett, and Reading Water by Rebecca Lawton. I use Reading Water for inspiration for the Jumpstart Writing Workshops that I facilitate.
Did you notice a total of four books?  Yay for me being a rebel! And perhaps my eclectic reading is a bit "not ordinary."
[Editor's note: Marlene's comment about Reading Water: Lessons from the River was unsolicited. Really. And while I'm blushing, I'm also going to share that you can find the 10th anniversary edition of Reading Water very affordably on Kindle here. You can also email me for a signed first edition; I have a few copies of the 2003 paperback version available at regular cover price.]
Describe your writing practice.
My writing practice is most productive and fun when I bow my head over the keyboard, curl my fingers into formation, focus, and just write!
Tell us about a place that's critical to your writing. (A place in which you write, a place from which you write, or both.)
I write best in my little office, a corner in the combined dining/living room of our remodeled farm house in northern California. I need a computer/keyboard in front of me, desk to my left, some paper, some pens and away I go. I often lose track of time, lose my sense of self as I create, rearrange words, and enter that solitary, but never lonely, world of words.
Critical to my writing is to let go of judging my writing and just write.
---
Bio: Marlene Cullen is the founder of Writers Forum of Petaluma, creator of Jumpstart Writing Workshops, and producer of The Write Spot Blog, a treasure chest of inspirational gems for writers. She recently published The Write Spot to Jumpstart Your Writing: Discoveries, available at All Things Book, Petaluma Copperfield's and Amazon, $12. Visit her at the Write Spot.