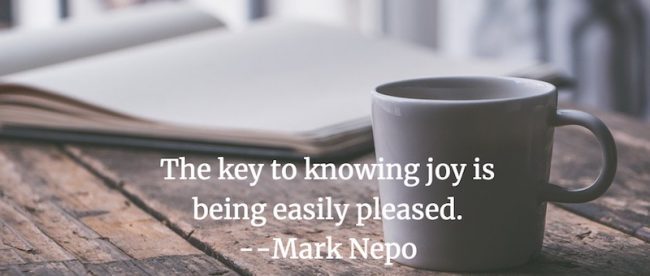 We've made it, writers and readers. We've gotten past many of our biggest holy days, past winter solstice, past most of the heavy lifting in our work lives for the year. This is a great time to enjoy fallow days, or days in which we hold off planting the seeds of new endeavors. Fallow time has a purpose: "to improve the quality of the soil." Our resting, or practicing the art of letting things be, is indicated now. Between winter solstice and the coming of spring, much of wise nature goes fallow or into hibernation. It does so for a reason.
In honor of these days of reflection, no matter how fleeting, I'm sharing my traditional year-end list of writing resources. This list is revised from previous posts but remains an accounting of go-to websites I find useful. This is not to pull you from introspection into immediate work but to refer to throughout 2020.
Here are links to writerly advice, trends in the marketplace, trends in artistry, new works to appreciate. Here are also new references about mindfulness, communication, and personal growth. I include the latter because of my abiding belief in the power of art to change the world, especially when combined with the practices of right speech, intentional action, and mindful communication. I'm not an expert on these subjects, but I'm a huge student of them. Speaking from experience, we writers find another labyrinth to negotiate as soon as we leave our desks. That negotiation requires skills not often taught in writing classes.
Refer to these resources for support for creativity, for seeing the world clearly as you're developing voice, and — when the time is right — finding markets for publication and distribution of your works.
---
Writing
1. Courses in writing craft: Hugo House in Seattle (excellent in-person classes as well as online offerings)
2. Finding great reads at your local bookstore: Indiebound
3. "Exhaustive list of deadlines for submissions to literary publications, contests, and fellowships": Literistic
4. Writing your novel in a month (November): NaNoWriMo
5. Finding writing retreats and residencies around the world (be sure to add PLAYA in central Oregon to your residency list): The Write Life
6. Finding an agent, AgentQuery, and tracking agenting deals & daily news, Publisher's Marketplace.
Mindful Communication
7. Lion's Roar magazine: meditative wisdom for our times (I found the top-of-page "easily pleased" quote by poet Mark Nepo here)
8. Say What You Mean book and courses by Oren Jay Sofer
9. MBSR (Mindfulness-Based Stress Reduction) courses through the U.C. San Diego Center for Mindfulness
10. Anger by Thich Nhat Hanh.
[Note: two correspondents, after reading a similar post from my previous year-end lists, suggested additions.]
Tabitha Frankel recommended adding the SuperSummary Poetry Writing and Analysis Guide, which you can find here. (Thank you, Tabitha, for the suggestion–it looks like an excellent resource, including six links to websites that give tips about writing poetry.)
LouAnne Taylor, who volunteers at her local library working with middle school-aged kids, participated with them in the 2019 National Novel Writing Month. LouAnne writes, "A bunch of the kids are going to write their own movies [and one] found this cool article filled with tips and information for getting started: https://www.theaterseatstore.com/blog/writing-for-theater-film." Thank you, LouAnne, and kudos to your students! This resource looks like a great place for aspiring screenwriters to study up on the craft.
---
When 2020 lands, when you're ready to come out of the fallow time (a process that should not be rushed, so take it easy), may you find new ways to create, support, and encourage the well-being of all on the planet — as well as the health of the planet itself — in the new year.
Enjoy!
---
Find my most recent book of essays, The Oasis This Time: Living and Dying with Water in the West (Torrey House Press, 2019), at your local bookseller, Indie Bound, Barnes & Noble, and Amazon.