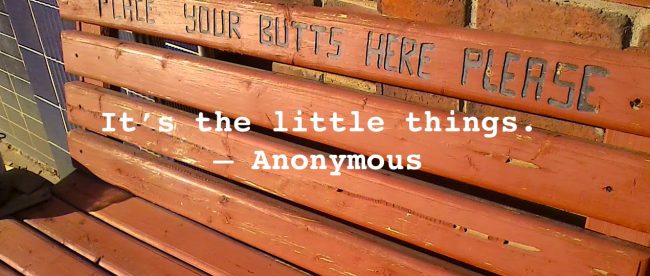 (Sometimes other writers ask me how to sign with a literary agent. It's a fair question; I've worked with agents in the past, so I do know about some aspects of the process. Today in response to the question of findin an agent, I'm publishing an updated version of my New Year's list. Check out some of these resources.)
It's the little things.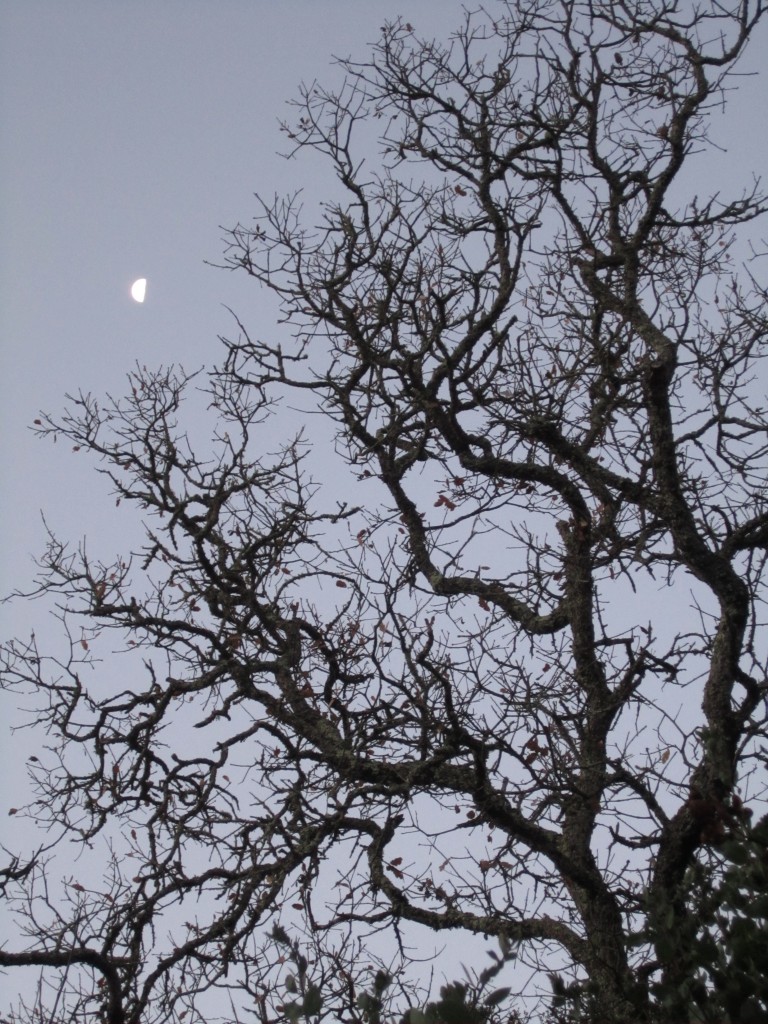 Moonset. The light coming up in the morning. Crisp December air. Steaming green tea. Writing stories. Coming up with one or two great sentences by luck and sweat. Writing a ton of crappy ones. Persisting (nevertheless).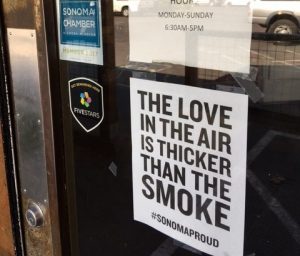 Close friends and good conversation. An amazing family. An excellent community that we almost lost in firestorms. (Okay, those aren't little things—they're huge.)
The following list of resources for writers consists only of sites I've actually used myself, more than once. Check these out for craft talk, publishing advice, finding agents, discovering marketing strategies, and generally just gnawing on food for thought.
New Year's List
Agent representation and publishing markets: Publisher's Marketplace (You can do a lot of research on agents who represent work in your genre and look up markets without subscribing, but once you've done some initial poking around, I recommend signing up and digging deeper into a handful of names. Worth the money!)
Publishing markets and networking (invitation only–if you're interested, contact me): Binders Full of Women on Facebook
Craft and industry stories: Poets & Writers
(Check out their online magazine or treat yourself to the print version. Easy to get lost in cover to cover!)
Marketing and publishing: Jane Friedman (Love her web presentations through the Authors Guild and other outlets.)
Agent representation and querying: QueryTracker (Really works for more of that agency research!)
Legal advice and author resources: Author's Guild (You can join this network once you've published a book or the National Writer's Union if you haven't. Don't be caught without a membership in one of these organizations.)
Selling and distributing e-books: Book Funnel (There are other such distribution companies; stay current with the two self-publishing gurus in the next bullet and you'll be better informed about them.)
Marketing and staying cool: Mark Dawson and/or Nick Stephenson
Stories and submission opportunities: Submishmash
Great reading and inspiration: LitHub.
There you have some links to keep you busy and connected in the new year. Be well in 2019!

Find my new book of essays, The Oasis This Time: Living and Dying with Water in the West (Torrey House Press, March 2019), available for presale at Indie Bound, Barnes & Noble, and Amazon.