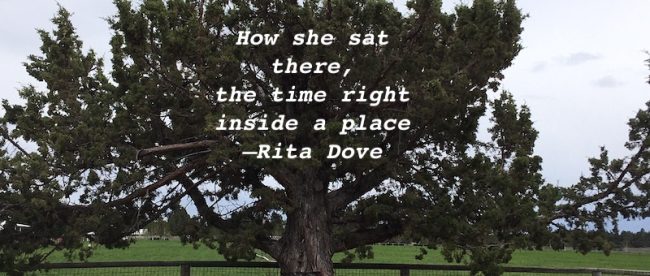 A living thing topped for lines and bound by wires. Lines to speak through, to send words from our mouths to God's ear. Wires to hold, create order. A closer look: bindings tight around the heart of a being grown taller, bigger, fuller.
A chokehold. Fighting for breath and space.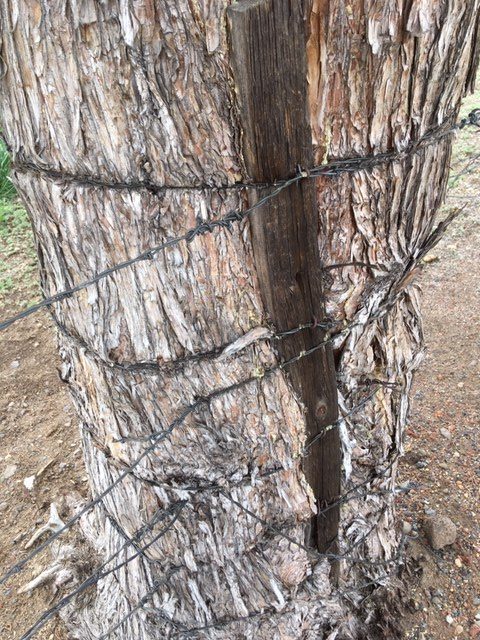 In the words of those living inside the fight, a closer look.
---
WHAT WAS SAID ON THE BUS STOP: A NEW POEM
by Danez Smith
lately has been a long time
says the girl from Pakistan, Lahore to be specific
on the bus stop when the white man
asks her next where she's from & then
says oh, you from Lahore?
it's pretty bad over there . . .
Read the rest here.
---
CAGED BIRD by Maya Angelou
A free bird leaps
on the back of the wind
and floats downstream
till the current ends
and dips his wing
in the orange sun rays
and dares to claim the sky.
Read the rest here.
---
BALLAD OF BIRMINGHAM by Dudley Randall
"Mother dear, may I go downtown
Instead of out to play,
And march the streets of Birmingham
In a Freedom March today?"
Read the rest here.
---
I, TOO by Langston Hughes
I, too, sing America.
I am the darker brother.
They send me to eat in the kitchen
When company comes,
But I laugh,
And eat well,
And grow strong.
Read the rest here.
---
How she sat there,
the time right inside a place
so wrong it was ready.
Read the rest here.
---
More reading:
---
Find my recent book of essays, 2020 Nautilus Book Award Winner and 2019 Oregon Book Award Finalist The Oasis This Time: Living and Dying with Water in the West (Torrey House Press, 2019), at your local bookseller, Indie Bound, Barnes & Noble, and Amazon.