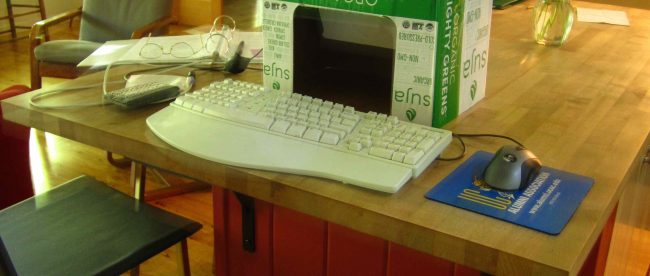 I've been enjoying the explanations of "small ball" in the radio broadcasts for the S.F. Giants. The goal of small ball is not to get a home run every time, necessarily, but rather to get on base. Maybe you walk. Maybe you reach without hitting into a double play. Maybe you bunt and  actually beat the throw to first. You want to load up the bases with as many of your teammates as you can, then move them home as on a conveyor belt when more small ball victories push them around. You might get more runs that way than knocking it out of the park every time.
A few weeks back, we received one of the smallest rainstorms I've ever seen here. The early morning rain came so softly, I couldn't tell if it had really fallen until I went to the window. I'd set up my buckets to receive rainfall at the downspouts, and they did catch a little water that fell with the lightness of leaves. Enough water dripped into my watering can and galvanized pail to fill the birdbaths and douse the herb garden.
This month I finished work on my second novel in two-hour (or shorter) writing stints. The idea was to write for two hours (or less) with one short break mid way, then resume after a walk or swim to write again. I like to put in at least six hours per day using this method. I'm thinking of it as my version of small ball. Trying for a home run every day by going for the whole six hours was getting me nowhere–or it was getting me somewhere I didn't want to go. Insanity, sort of.
Draft one is done for now, and I'm giving it a rest. I'm going north to my home state, Oregon, to visit friends and meet the Waterston Desert Writing Prize people for the first time. I'm heading into early summer, with a goal of, as my father says, "doing as little as possible," with as much fresh air and flowing water as can be found.