Writer in Residence: Lillian Howan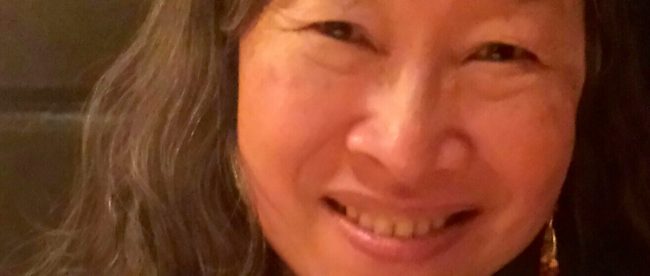 I've had the pleasure of knowing Lillian Howan and her exquisite writing for many years. She was a founding member of a writer's group that I was fortunate to join when one member took a hiatus and left a space to fill. Lillian always had a kind word, perceptive feedback, and gorgeous work of her own to share. We always ate well, too. She and I've stayed friends long past the eventual dissolution of the group, and she's stayed true to her writing vision and the hard work needed to realize it. Her debut novel, The Charm Buyers (University of Hawai'i, 2017), opens a window onto life in her native Tahiti. Readers experience the tropical paradise through Lillian's wise perspective, edging toward an understanding that's sometimes stunning, sometimes saddening, always entertaining.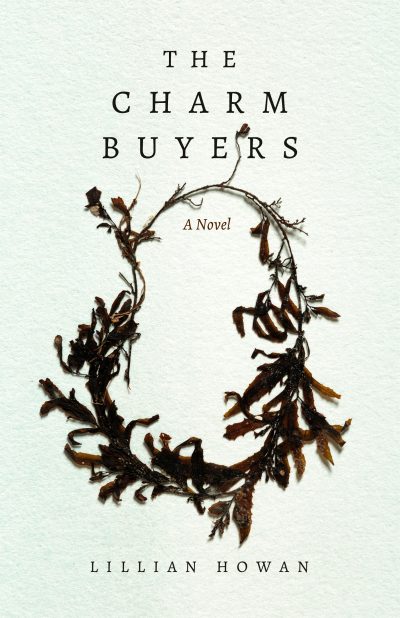 Seeing this book grow through the years has been a pleasure. I envy readers who have yet to meet its characters, discover its scenes, and allow its magic to work on them. I asked Lillian to answer the five Writer-in-Residence questions. As I do, you'll love Lillian's thoughtful answers, her deeply wise book, and her.
What are you writing now?
I've embarked on #52essays2017, a challenge to write an essay a week throughout this year. No word limit, just a requirement to post either privately or publicly. I've already fallen behind, but #52essays2017 pushes me to keep writing without constantly going back and editing. It's essential to edit, but I lean towards a tendency to do this excessively. Keeping creative expression spontaneous and rough retains something vital. Trying to write a short essay a week – and realistically what I'm writing are mini-essays ­– balances out my perfectionist streak, forcing me to let go and accept unpolished writing. Furthermore, I'm a fiction writer at heart, and it's important to stretch and write nonfiction. It gives me renewed respect for essayists and memoirists – difficult writing! The #52essays2017 challenge is the brainchild of Vanessa Mártir, whose writing I greatly admire.
I'm also working on a creative nonfiction/fiction manuscript with two working titles: The Banyans or The Corner of Wong Ho Lane. It's a project that blurs the lines between reality and fiction, and it reaches back to events that occurred in my early adolescence. I can no longer remember the exact details of some of these occurrences, just a spooky, ghostly feeling. I find that my memory acts like a petulant child, refusing to stick strictly to "the truth" and mixing fact and fantasy. The corner of Wong Ho Lane is an actual place in Honolulu, not far from Thomas Square where giant banyans grow. It's where I spent many summers during my adolescence, close to the Honolulu Museum of Art and the Goodwill Store, and there's a feeling of both crumbling dilapidation and natural beauty there.
What are you reading now?
Women Without Men, by Shahrnush Parsipur – a marvelous novella, fiercely realistic and gently dreamlike. Shahrnush Parsipur weaves ordinary physical reality with surreal occurrences: a woman decides to plant herself as a tree, another woman dies and then returns to life with the ability to read minds. The real and surreal blend seamlessly, with magical elements illuminating a deeper sense of felt reality. Emotions can feel invisible, yet powerful, sometimes overwhelmingly so – and in Women Without Men, emotions can re-surface as surreal occurrences.
I admire the way Shahrnush Parsipur uses simple language to create a complex story. She's like a chef who uses only flour, water, and maybe two eggs to create an incredible, multilayered dessert.
Despite its title, a number of men appear in Women Without Men, and they are saintly and evil and all shades in between. The women are complicated, sometimes cruel, sometimes generous. Wondrous, gemlike moments appear throughout the story. It's short and can be read in a few hours, but contains many worlds within its pages. I first encountered Women Without Men a few years ago, but I'm rereading it now and rediscovering how much this novella enchants, horrifies, and inspires me.
Name three books that have inspired your life and work.
Wide Sargasso Sea, by Jean Rhys.
Since my late twenties, I've been part of the ardent readership of Jean Rhys's masterful novel of the madwoman in the attic, an important but fringe character lurking on the edges of Charlotte Brontë's Jane Eyre. Jean Rhys gives her a name: Antoinette Cosway. Wide Sargasso Sea tells her life story, beginning with her childhood in Jamaica and her disastrous honeymoon on the island of Dominica where Jean Rhys herself was born. For me, this novel evokes all the horror and intense beauty of island life. There can be a claustrophobic intensity to a tropical island that Jean Rhys captures while retaining its spellbinding beauty as well. Her writing is a work of genius, breathtakingly bold and insanely brilliant.
The Dream of the Red Chamber, Cao Xue-qin
Known also as The Story of the Stone, this Ming Dynasty classic was translated into English by David Hawkes as a multi-volume series. I've read it twice, once during my more energetic late teens, and then very slowly in my twenties to thirties (it took years to complete this second reading). The way that daily life and magic blend together has inspired much of my own writing. A recurring theme is the contrast between the secluded, "interior" life of women/children and the hurly-burly "exterior" life of men – but there are also ghosts, political corruption, poetry competitions, doomed love, and a pair of crazy monks, one Buddhist and one Taoist, who keep showing up to remind the reader of a deeper, spiritual reality beyond the daily drama of the hundreds of characters populating this Chinese saga.
Harold and the Purple Crayon, Crockett Johnson
This book completely enchanted me as a child. Drawing with his purple crayon, Harold (a toddler wearing pajamas) creates a world of adventure, but he also creates a home that he can return to at bedtime, after his exploring is done for the night. I found this exhilarating and comforting. It was my introduction to the creative life, something that has terrified and compelled me ever since. In my case, I picked up a red pencil one afternoon after school. I still remember this moment, when I first began to write. I was eight years old and I sat down at a round, plastic table and began writing about a hamburger named Jane.
Describe your writing practice.
My writing practice has changed over the years. For several years while my children were growing up, I could write only while they were in school. I wrote two hours a day, in the morning, during the weekdays, and sometimes on Saturday mornings.
When Tien, my youngest child, was on dialysis awaiting a kidney transplant, I would write for a few hours in the morning in the school office of my friend Laura Gorjance. Tien was on so many medications then and had serious medical issues and Laura kindly let me share her office so that he could come in to take his regular medications. This is where I wrote the earliest draft of my first published novel. While Tien was on dialysis three afternoons each week at UCSF Children's Hospital, I would mull over the next scene of my novel as I sat next to him and his dialysis machine.
I still have countless daily work responsibilities, but I'm grateful that I've now reached a point in my life where I have more flexibility to write. I'm experimenting, exploring different writing schedules, and not yet following any particular routine. Yes, I dream of a life where I could devote myself primarily to writing – my (unrealistic) fantasy is to write while on a long ocean journey. I have found though that, although (like probably most writers!) I've always dreamt of unlimited writing time, the decades of severe time constraints have made me the writer that I am.
Tell us about a place that's critical to your writing. (A place in which you write, a place from which you write, or both.)
There's a place in Tahiti that I always return to in my imagination. It's a long drive outside the main town of Papeete – and by "long" I mean about forty-five minutes without traffic. That's long for an island the size of Tahiti! It seems long also because it's much less populated, so it's as if I've gone back in time, returning to the Tahiti that I knew as a child. The road becomes narrow, surrounded on both sides by water, an extensive pond to the east and the lagoon to the west, almost as if one is traveling on the surface of the water. It's particularly beautiful in the morning when the water is smooth as glass, reflecting the tropical blue sky above. Perhaps this ribbon of road embodies the act of writing for me, moving over a passage, surrounded on both sides by the unknown. Writing is always like traveling over a narrow thread for me. There's something frightening about venturing out, but somehow I keep moving, and there's a certain thrill about that momentum into the unpredictable. I've traveled over this stretch of road at night, when the water is completely dark and only a few pinpoints of light beckon in the distance. It's both unsettling and calming – and this describes the process of writing for me.
Another place that has been critical to my writing is the library. I'm immensely grateful to the Public Library, both as a place to write and as a source for books and research material. When my children were little, I did all my writing there. I'm particularly fond of the North Branch of the Berkeley Public Library, constructed in a Spanish California architectural style and surrounded by olive trees. The public library and a distant corner of Tahiti sum up what are most important to my writing process: a sense of isolation and the unknown, and a sense of public communal space, combined with the company of books.
---
Lillian Howan spent her early childhood in Tahiti and later graduated from the University of California, Berkeley, School of Law. Her writings have been published in the Asian American Literary Review, Café Irreal, Calyx, New England Review, and the anthology Under Western Eyes. She is the editor of Wakako Yamauchi's collection, Rosebud and Other Stories. Her debut novel, The Charm Buyers, was published by University of Hawai'i Press in January 2017.