LITERARY READINGS & BIRD WALKS

Many thanks to everyone who turned out for literary readings and bird walks in 2023!
Paul and I both had a fun book tour in the beautiful states of Colorado and Arizona. We found our combination of guitar and poetry to be fun and often moving.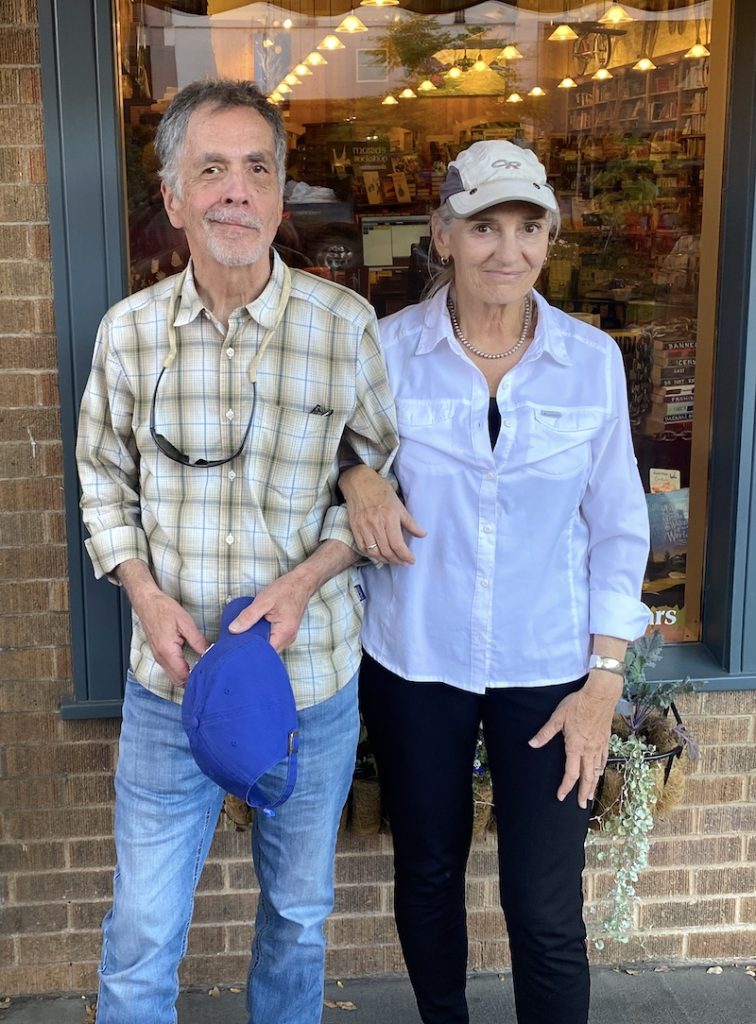 We both appreciate our bookstore hosts and the friends who put us up and put up with us. A meaningful and memorable time. Thank you so much!
We have no events planned for the foreseeable future but will post them here as they're scheduled.
See you out there sometime on a Literary Bird Walk, at a literary reading, or during NOMOWrimo (which will be delayed because of travel this year).

NOMOWRIMO
Listen to the mockingbird: NOMOWriMo is a November writing practice inspired by the resilient, persevering NOrhtern MOckingbird. The practice balances time at your desk with time in nature. Contact me and ask for guidelines if you'd like to be part of NOMOWriMo 2023.