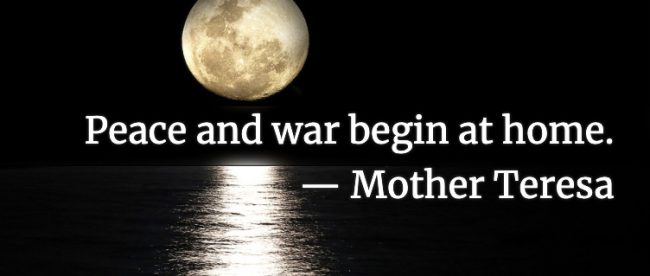 Am I the only one here who can't rest when the moon is waxing? Who sits up sipping chai at two a.m. on cloudless nights? That's when lunar light throws a filigree of tree shadow onto our white curtains.
Maybe you don't do that. It's not ideal, so if you don't, don't. For me it's not every night, or even every month, but when it happens, it's when the sky is bright during the owls' hours.
Night changes, but slowly, as the planets move. I get up and move at a human pace to the wooden desk my grandfather crafted from a melodion. Facing east, I read or write as sun rises over oaks and bay trees behind our home. The moon sets an ocean away, at my back. Juncos and towhees start grazing the grasses and shrubs. The raucous jays aren't yet up and giving them grief.
Something else woke me during this month's full moon—the unmistakable sense of HOH molecules moving underground. Spring runoff is draining the rain-drenched hills via Pequeño Creek, now a foot or so deep. Streambanks and floodplains alike hum with water transport.
I'd rather be sleeping than pondering all this before dawn. But so much is happening, including the setting of the moon that can't rest (and the movement of people preparing to walk there again).
The "Pink Moon" (full on April 6) signals a return to spring blossoms like the fuchsia blooms on the California redbud. It's the Wind Moon in my calendar, and sure enough the valley's ravens and hawks have been swooping crazily in high winds. To the Dakota people, April's moon is the "Moon when the Streams Are Again Navigable."
Everything changes, and from where I live change is signaled by shifts in the calendar, the earlier or later storms than historically recorded or observed in oral tradition, the winds and blossoms and creek flowing not in sync with traditional calendars.
Change is certain. I've been endeavoring to do so with more grace. As my husband Paul says, "We're going to change no matter what. We might as well do our best to change in positive ways."
So that's what we've been up to, endeavoring to learn all we can in the time we have, to face change in the best ways we know how. To attend to those things within our control. To rest in it when they're not.
For me, it starts small:
"I vow to offer joy to one person in the morning and to help relieve the grief of one person in the afternoon." (Thich Nhat Hanh) | "Peace and war begin at home. If we truly want peace in the world, let us begin by loving one another in our own families." (Mother Teresa) | "Everyone doesn't have to do exactly the same thing. It's better to add your own personal flare to the actions and changes needed in the world." — David Suzuki
Small, for me, means paying attention to the songbird finding breakfast in the shrubs and trees out my window. She helps me remember to plant and steward viable food sources she can eat. Small means keeping the creekbed clean and passable for the deer who walk it on their way from hills to the valley floor. Small means loving my family and friends as best I can, offering joy for their triumphs, sharing their grief when it overwhelms.
Really, all those actions are huge and important to me.
Small also means that I keep writing, or creating as much as I can for as long as I can. And it means that we rest when we can, recharging in ways aligned with nature. We're changing no matter what. We can bring our best to it. I'll sure be giving it my best, in the daylight hours and maybe also in the night.
---
Like "Rest"? READ MORE: What I Never Told You: Stories (Wavegirl, 2022). WINTY was first published by Little Curlew Press in a limited-distribution edition, Steelies and Other Endangered Species: Stories on Water, in 2014.