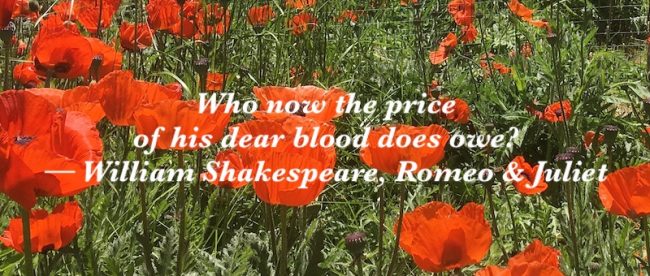 A tough time for parents.
So said veteran author, psychologist, and Buddhist instructor Sylvia Boorstein in a dharma class over Memorial Day weekend. With a look at her students' stricken faces, she added, "That's all I'll say about that right now."
As always, we can turn to nature. In both human and animal communities, the essential work of parents goes on in our broken world. No doubt you're seeing this all around you. Here are some families carrying on near me.
---
This dark-eyed junco nest was in its third remodel by the time the female settled in to sit her eggs. Her black tail is in the background of the photo, near the top middle frame (not in focus).
---
This adult male Anna's hummingbird has been busy among the nectar feeders and monkey flowers. When he rests, he chooses this one, twiggy branch. Somewhere back in the oaks, there's a noisy nest.
---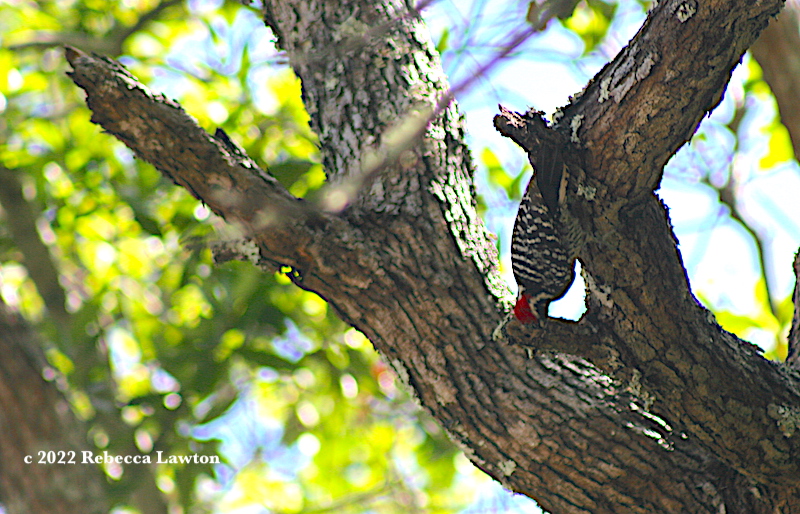 Often the Nuttall's woodpeckers feed and find food for nesting young while managing easy acrobatics.
---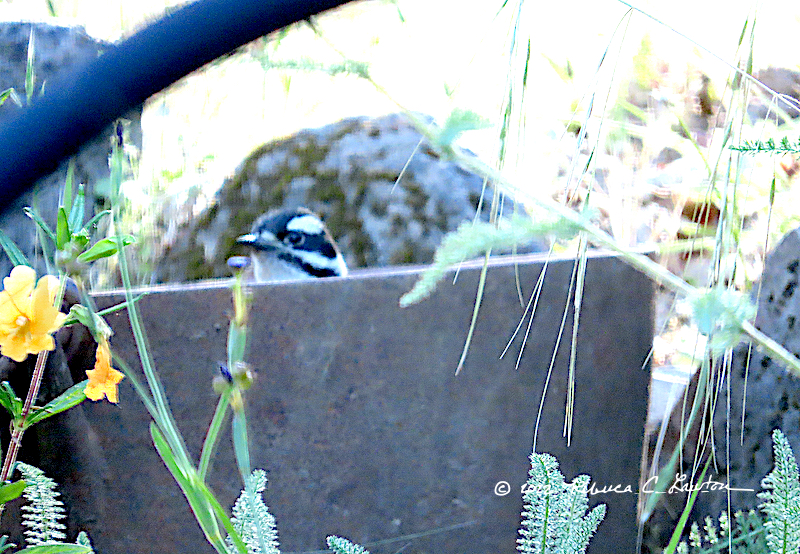 Then there are the tubbers. This female downy woodpecker had been giving flying lessons to her kid before stopping to cool her jets in this Dutch-oven birdbath.
---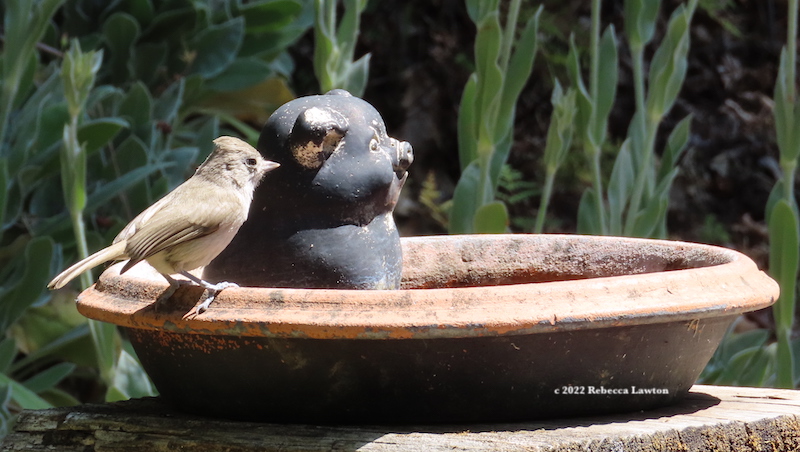 The oak titmice love to visit the baths.
---
As for more words, here are a few: last month I read the writing of a man who had just shot a songbird outside his home. The writer's byline noted that he was a deacon (somewhat akin to a minister) in his church. The bird had been tapping on windows at the deacon's home, with maddening persistence.
The deacon and his wife had tried everything, he wrote. It was time to get a gun. He killed the bird (a male, most likely) with his fifteenth shot. He wrote that he didn't feel much about felling the bird. He was, however, mortified that it had taken him so many shots to succeed.
Fourteen tries? I could only think that our gods—or his God—was sending a clue. As the rest of us have been sent far too many, too.
A tough time indeed for parents and the precious young.
---
---
LISTEN
Listen: "Swimming Grand Canyon," the title poem from Swimming Grand Canyon and Other Poems [Finishing Line Press, 2021].)
---
WHAT'S NEW
REVIEW: Not in a buying mood? Email me about receiving complimentary review copies.
RESIST: Use Resistbot to text our President, Supreme Court, Congress, state governments. It's fast and perfect for our short-term memories.