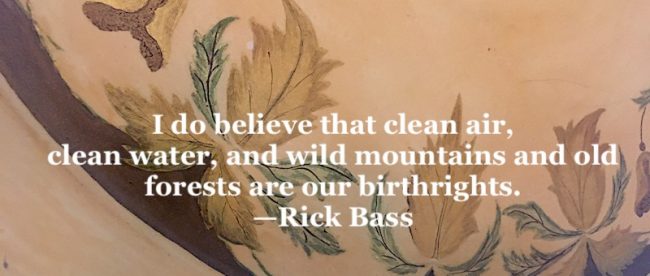 I was going to write about spring cleaning today, as (per writer Candor McNair) "dust bunnies are easier to see in the growing light" (or dust rhinos, as a friend calls dust creatures who get out of hand), but I want to thank you first.
Thank you to folks who bought copies of my books after reading last month's post on Hydropolitics—I donated all royalties from March book sales to UNICEF's campaign for Ukrainian children just this morning.
The bucks we generated together are mere drops in the bucket compared to what the millions of displaced Ukrainians need, but it's good to be in that bucket. I'm grateful to have you as readers and fellow writers, boaters, water lovers, and benefactors to our world citizens in need.
When donating, I noted the water concern, as well as children's increased vulnerability to abuse and exploitation while uprooted.
Our donating to the children of Ukraine will continue monthly for now, and readers who buy books through any outlet will be part of that.
Thank you, too, for emailing your own thoughts about, as UNICEF notes, displaced Ukrainian citizens and their limited or no access to "civilian infrastructure like water and sanitation facilities." My writer friend Dmitri, whose mother is Russian and father Ukrainian, posted a comment that is especially moving: "If only the water [in Ukraine] flowed as surely as their tears." Thank you, Dmitri, and all who emailed for the discourse.
You no doubt know that waging war is about as far as our global community can get from working together globally for climate and water protection. As one of my hydrologist/engineering friends puts it, "Once again a world leader has thrown the planet under the bus." He and I had been excited that work on the Paris Agreement was going forward toward a common and pressing enemy, especially now that our own big-carbon country has joined in again.
But as my friend said, "That ain't going to happen." Not at the moment.
Military actions have their own particular climate costs. This June 2021 post by the Conflict and Environment Observatory (CEOBS) makes points that get more relevant every day. There are the obvious costs—increased direct and indirect emissions—and those we might not think about at first, like emissions from land-use changes and a warn-torn country's disengagement from "international projects and processes."
And climate costs, leading to faster change, in turn generate military action. As the website Changing America notes, "wars over climate are already starting to happen."
A vicious cycle. But solutions still abound and, as environmentalist Paul Hawken writes, focusing on solutions is the key to success. No doubt you're a climate warrior already, but if not, choose from David Suzuki's top ten solutions of choice here. Even the smallest acts signal how much we love our world.
I do believe that clean air, clean water, and wild mountains and old forests are our birthrights; that a wild and healthy landscape is, or should be, a constitutional right, a freedom, to be protected and celebrated. And as with any right, there is an attendant responsibility.

—Rick Bass
Every responsible act helps balance all our oil needs and wants (e.g., transportation: Americans flew 306 billion air miles in 2020; drove an average of 13,500 miles). Much of it we do to visit beloved places on the planet.
Lately I have enjoyed reading comments on one of those "Where You Can Move for the Best Climate Future" articles; this commenter struck me as thinking like a watershed: Rather than asking how to escape it, ask what am I doing now that adds to climate change and what can I do to reduce that?
On another note: I'm no good at April Fooling, nor was my paternal grandmother, whose birthday was April 1. That's a detail of one of her tole-painted serving trays in the featured image, as she was an artist, independent woman making her own way (after the death of my grandfather Lawton), and a no-nonsense mother of a very enterprising lad who grew to become my father. This time last year I was cleaning his longtime home to sell; now I've got my own cleaning to do. If you've read this far, please read on to learn why this post is called "Cleaning."
This month I'm conducting spring cleaning of my subscriber list, because I'll be moving H2O Notes over to Substack beginning with my May 1 post. I'll also post here on my own website, too, though how the two sites will relate will become more clear with time.
One thing is certain—I'll only send you news from one site.
But if you're no longer into receiving my newsletter, please click the unsubscribe link below. (With no fear, as I no one knows better than I do how important it is to clean out the old email inbox!) If you do nothing, nothing will change for you. You'll stay subscribed as I migrate to the new address.
Meanwhile and above all, enjoy spring on this beautiful planet.
READ MORE OF MY WORK
Find just-released new editions of award-winning Junction, Utah, and best-selling Reading Water: Lessons from the River. And find my most recent book, Swimming Grand Canyon and Other Poems (Finishing Line Press, 2021), at Bookshop.org and many other fine bookstores.
---
LOVE BOTH EARTH AND WATER
Buy carbon offsets for both daily life and travel (my favorite ones start at $6 per month)
Support water-protection groups like Friends of the River
Support climate research and resilience through Project Drawdown
Find other highly rated environmental nonprofit groups
Care for our vulnerable birds (the canaries in our planetary coal mine)