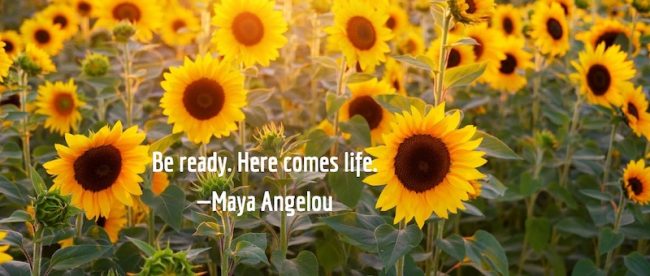 (Profits from my book sales this month—and for the foreseeable future—will benefit UNICEF, specifically to provide humanitarian aid to the children and families of Ukraine.)
Yesterday, on International Women's Day, an annual event intended to illuminate women's contributions and challenges, thousands of our sisters were experiencing far too much of the latter. In Ukraine and while fleeing Russian bombardment, families suffered a specific and unanticipated threat when pregnant women in the process of giving birth had to be moved out of hospital rooms to complete their deliveries, with or without medical help.
Already at risk during the Russia-Ukraine conflict, the more than one million women and children fleeing for their lives are under greater duress given the need for immediate stability and monitoring for women in labor. Childbirth, once underway, doesn't pause for orderly coffee breaks, much less chaotic evacuations.
One of the refugees' greatest unfulfilled everyday needs is clean, abundant water.
Ukraine has suffered water insecurity since long before the late-February 2022 invasion. Supply problems due to outdated infrastructure and disagreement over borders with Russia has put areas of both countries into water stress for decades.
With already-poor water-delivery systems destroyed by bombardment, intentional and otherwise, water availability is severely limited. Refugees and those sheltering under siege rely on bottled sources delivered as humanitarian aid.
In June 2021, Politico reported on water wars in eastern Ukraine. Keeping water flowing during times of conflict is tough enough within one country, but when critical infrastructure crosses the borders of countries in long disagreement, water stops flowing to households, businesses, and medical facilities in political blowups like today's conflict.
Water in the Ukraine-Russia borderlands is critically scarce, truly emerging in the region as that thing "for fighting over." Not a cause for this war in and of itself, but certainly a stressor, water needs to be given its full weight and attention in all times, the worst and the best.
I love that we want to celebrate women internationally for our achievements. I'd like it even better if we fiercely defended water security for women and their families across the globe.
It's not enough, but our talking points with policymakers need to include insisting that the wishes of the International Red Cross and UNICEF be honored—basic water protections for our most vulnerable:
International humanitarian organizations, like the International Committee of the Red Cross (ICRC) and UNICEF, have been supporting water infrastructure in east Ukraine with equipment and repairs since 2014. They insist that such crucial civilian infrastructure should never be targeted.

—Lily Hyde, Water Wars in East Ukraine, Politico, June 25, 2021
So observed, we as a global community could cease to send women into basements and bomb shelters to fight for survival when bringing forth new life. Instead we could echo Maya Angelou about the power of childbirth: "Be ready. Here comes life."
---
READ MORE OF MY WORK
Find just-released new editions of award-winning Junction, Utah, and best-selling Reading Water: Lessons from the River. And find my most recent book, Swimming Grand Canyon and Other Poems (Finishing Line Press, 2021), at Bookshop.org and many other fine bookstores.
---
LOVE BOTH EARTH AND WATER
Buy carbon offsets for both daily life and travel (my favorite ones start at $6 per month)
Support water-protection groups like Friends of the River
Support climate research and resilience through Project Drawdown
Find other highly rated environmental nonprofit groups
Care for our vulnerable birds (the canaries in our planetary coal mine)