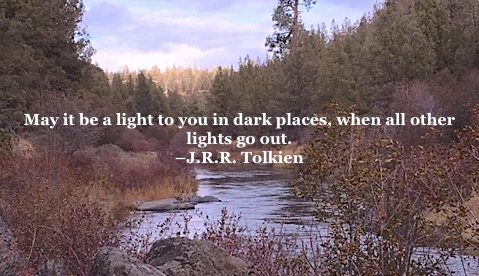 On the river trail yesterday, a shiny U.S. Geological Survey stream gauge was hard at work among the rocks. New since September, the gauge is likely reading discharge (quantity of flow), water temperature, and river level. This station is not online yet, but it's sure to be gathering data every fifteen minutes.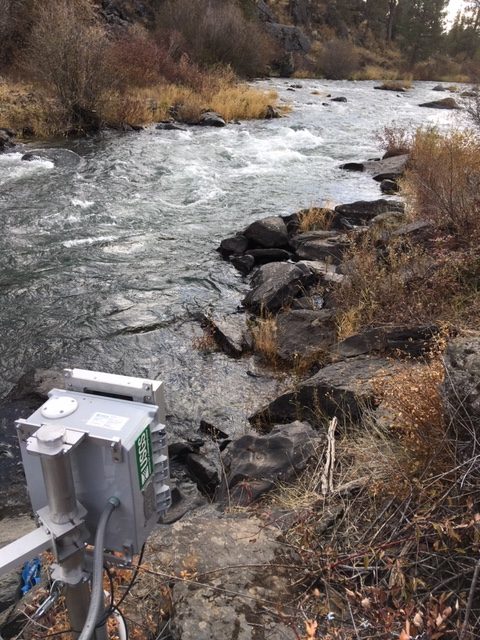 Farther upstream, a gentleman leading a party of four greeted me as I waited to the side to let them pass. "Out enjoying the longest day before the light goes away?" he asked.
Though the longest day of the year was back in June, I went with it. "Yes," I said, adding something about the beautiful fall colors.
"Water tables don't lie," a biologist/forester friend of mine once said. We'd been speaking of groundwater throughout the West, but he may as well have been referring to river levels. They rise or fall as conditions and use allow. Divert more, the river drops, as it does when riparian trees grow their summer leaves and pull more to keep them green.
We've been told numbers and science don't matter, that data is fake and "science doesn't know."
Trust me, science knows. Take it from those who gauge streams and water tables and other natural systems and who know how to account for margins of error. Scientists understand the reality and importance of data.
With all the talk of discounting votes in certain ballot boxes, my husband Paul and I've been talking about what more we can do to support our democratic process. Besides donating, voting early, encouraging voters through voteforward, and tracking our ballots?
"Now we stay calm," Paul said. "No matter what."
No matter what, we'll do our best to flow like the river. It doesn't mind the geese or hikers or deer who come and go, the solar-powered gauges with their transducers and radio transmission, the willows and cottonwoods drinking it up through their roots.
To the advice to stay calm, I add that we look to the numbers. Unless meddled with in ways we'll demand to know (because we're inquiring minds), we'll count every vote as the important and real data it is.
And I did figure out the hiker was referring to daylight savings time! Despite that change, the light won't go away.
Stay safe, stay calm, and vote (or track your ballot if you cast it early).
---
Find my recent book of essays, 2020 Nautilus Book Award Winner and 2019 Oregon Book Award and Foreword INDIE Finalist The Oasis This Time: Living and Dying with Water in the West (Torrey House Press, 2019), at your local bookseller, Indie Bound, Barnes & Noble, and Amazon.